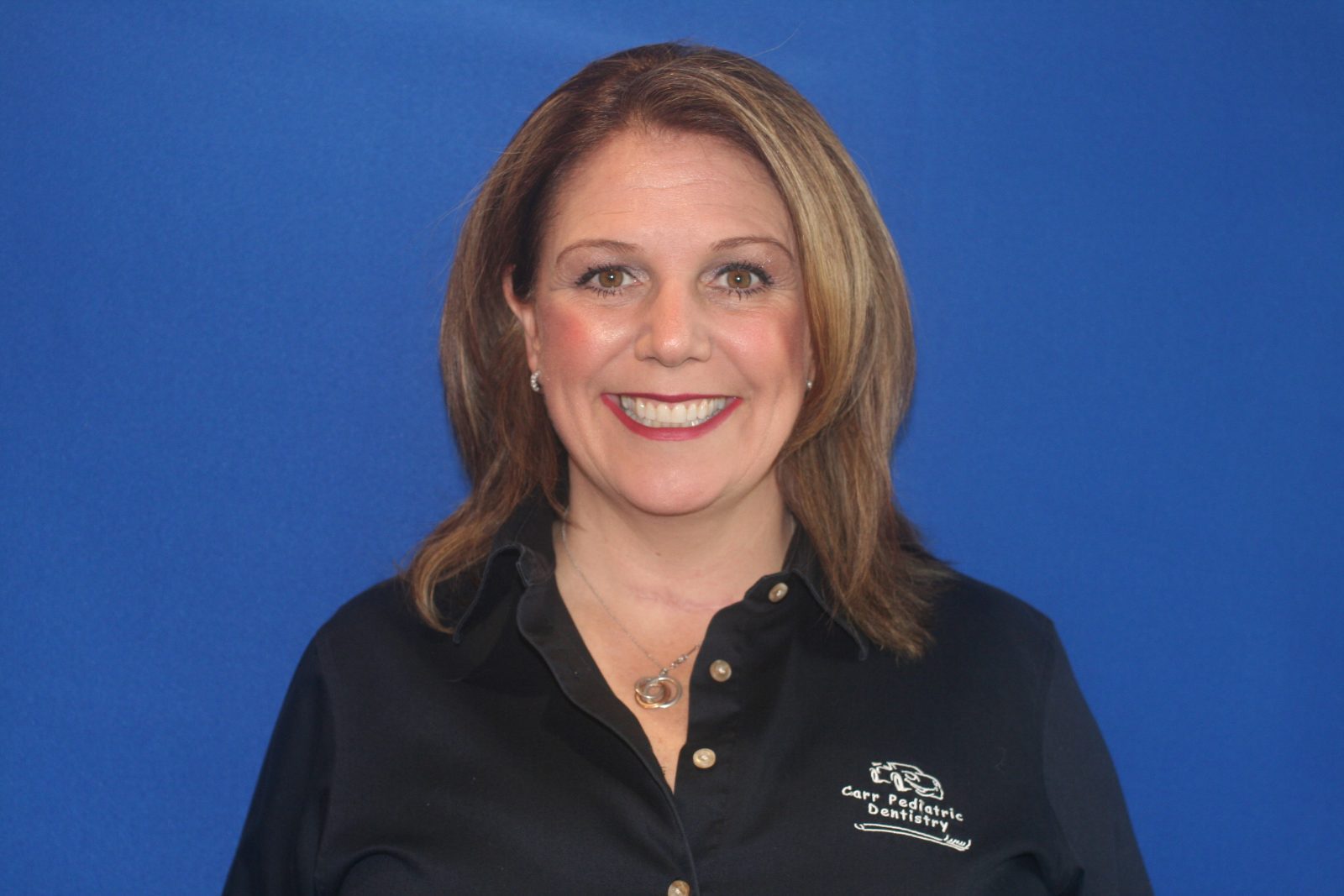 Dr. Natalie Carr-Bustillo, DDS, MS
Dr. Carr-Bustillo attended dental school at Northwestern University in Chicago—one of the top dental schools in the country. While at Northwestern, she volunteered at the Saturday Morning People's Clinic, a clinic for low income families to receive dental care for their children. She was selected by faculty as one of four students from her class to work in an externship in Colorado, where she worked at the Fort Lumpston Community Health Clinic as a dentist for the migrant farm workers' children.
Dr. Carr-Bustillo graduated from Northwestern University Dental School in 1997, receiving the highest number of honors including:
International College of Dentists Student Award:

Award for the most professional growth during the years of dental study at Northwestern University.
American Society of Dentistry for Children:

Award for great interest and proficiency in the care of young patients.
American Association of Public Health Dentistry's Student Recognition Award:

Award for outstanding achievement in community dentistry and dental public health.
Northwestern University Dental School Alumni Award:

Award given by the alumni association for outstanding service to the school.

Delta Dental Student Recognition Award:

Award for outstanding record keeping.
Her most recent leadership positions include:
President of the Florida Academy of Pediatric Dentistry, 2009–2010
Hillsborough County Dental Association President, 2010–2011.
West Coast Dental Association President, 2016-2017
American Dental Association Florida Delegate, 2017- 2022
Florida Dental Association Board of Trustees, 2021-2022
Florida Dental Association Foundation President, 2021-2022
Continuing her studies at the University of Texas, Houston, she completed a two-year residency program in Pediatric Dentistry, serving as chief resident during her second year. After finishing the certificate program, Dr. Carr-Bustillo decided to stay a third year to complete the necessary classes and Master's thesis to obtain a Masters in Pediatric Dentistry. Dr. Carr-Bustillo received a Master's of Science in Oral Biology before going on to receive her board certification in 2006.
Dr. Carr-Bustillo moved back home to the Tampa Bay area in 2002 to practice in Tampa and Brandon. She has been active in organized dentistry, serving on and chairing numerous committees; her focus is providing access to care for the under-served population through programs including President of Florida's Project Dentist Care 2008, Hillsborough County Dental Association Give Kids a Smile, Smile Fridays, Children's Dental Health Month and Florida Mission of Mercy.
Passionate about pediatric dentistry, Dr. Carr-Bustillo dedicates most of her time and talent to the delivery of dental care with an emphasis on education. She educated post graduate dental students from the University of Florida Dental School at their Advanced General Dentistry Residency program while it was in Tampa, and served as a faculty member. Dr. Carr-Bustillo supervised students on dental mission trips to Guatemala. She has also treated children in extreme poverty during mission trips to Peru and Haiti. She volunteered on the University of South Florida Ronald McDonald Care Mobile where she provided dental screenings and limited extractions to under-served children in Hillsborough County. Since its inception in 2014, Dr. Carr -Bustillo has volunteered and served as the pediatric lead at numerous Mission of Mercy events, a yearly event that provides free dental services to the underserved communities of Florida. 
Additionally, Dr. Carr-Bustillo frequently participates in events sponsored by Fishhawk Riverview Rotary and is a group fitness instructor, teaching Body Pump, Body Flow and spin classes at local gyms. She and her husband Michael enjoy traveling when not in a pandemic.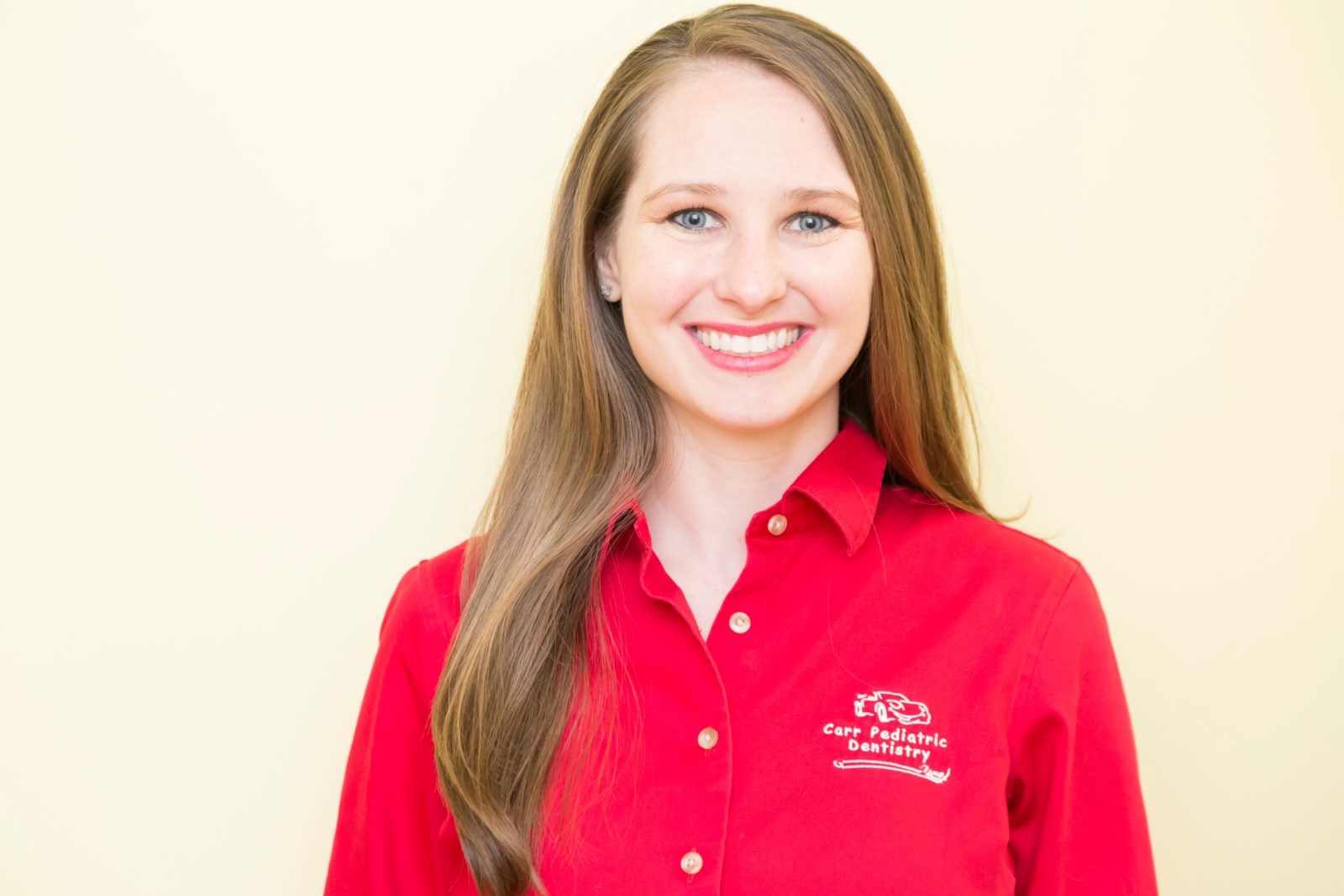 Dr. Meghan Carter, DMD
Dr. Carter was born and raised in Tampa. She attended Hillsborough High School and continued her education at the University of South Florida majoring in Biomedical Sciences.
While attending college, Dr. Carter worked as a dental assistant in a pediatric dental office. At that time, she confirmed her passion for treating children's dental needs. Dr. Carter attended the Medical University of South Carolina in Charleston for dental school and completed her pediatrics training at the University of Florida in Gainesville.
She gained certification from the American Board of Pediatric Dentistry. Her numerous affiliations include the American Dental Association and the American Academy of Pediatric Dentistry.
Giving back to the community and treating the underserved is important to Dr. Carter. She earned the "Most Outstanding Volunteer" award in dental school for her work with MUSC Children's Hospital, Our Lady of Mercy community dental clinic, and multiple local dental outreach events. Her commitment to providing quality dental care has even crossed the seas with dental mission trips to Uganda and Andros, Bahamas.
Outside of dentistry, Dr. Carter enjoys spending time with her family. She and her husband explore their hometown of Tampa with their children. Together they love to travel and cheer on the Bucs and Lightning!